Research and Development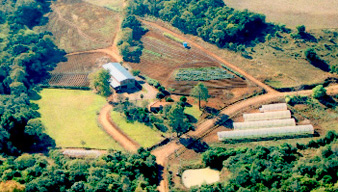 For TSV, the seed is the main horticulture input. Because of that, the company has a high-trained staff who is responsible for doing a hard job in terms of Research & Development, providing to the farmer, cultivar and hybrid seeds with physical, genetic, physiological and health quality. These seeds were adapted to different weather conditions.

At the Research & Development stations, the TSV Sementes products go through a rigorous inspection with the purpose of adequacy and selection of new cultivars and hybrids. After this inspection, the products are once again tested in commercial areas and only after being verified as high-quality products, they are released for selling to the farmers.
Genetic Improvement Programs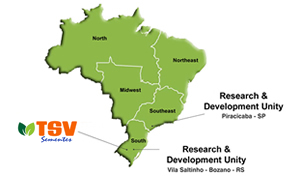 TSV Sementes has germplasm with wide genetic variability and it has as its main feature, tropicalized access. The company is highly committed to the farmers (olericulture) success and the quality of life of whom will consume the products.

This commitment occurs through research, production and development of hybrids and new varieties, as well as vegetable high performance. For TSV, agriculture is an advanced and constant developing science, which requires products carefully designed and applied to serve to the specific needs of each farmer.<br /><br />The genetic improvement programs of TSV Sementes are carried out through methods of classic improvement, along with tests in well-credited laboratories. The company has two research unities located in strategic points; it has partnerships for development of products in other regions of Brazil either.<br /><br />The final product is only available to the farmer after knowing its features in general and after several field tests are carried out for the TSV technical staff in various regions of Brazil.